C l e a n   M y   F a c e ,   D a m m i t !
M a k e   M e   G l o w ,   D a m m i t !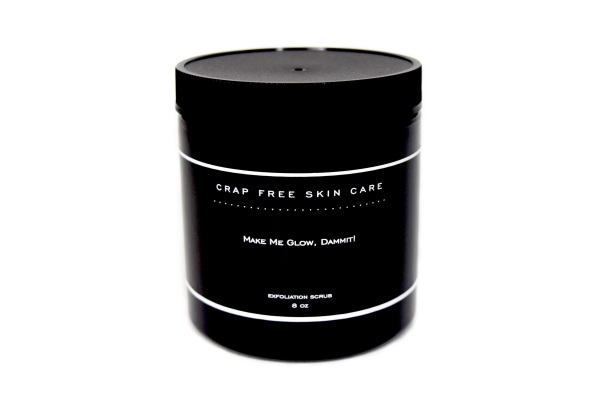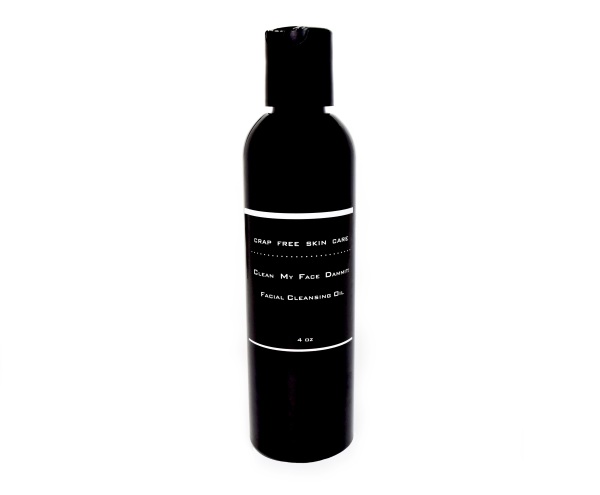 O. M. G.  Seriously...Facial cleansing oil...where have you been all my life?

Cleansing oil essentially removes the dirty, crappy oil and replaces it with nourishing, glorious, "Crap Free" oil (complete with anti-aging, skin repairing, powerhouse essential oils), leaving you with soft, radiant, gorgeous skin. 

No stripping your skin of its natural oils or harsh chemicals.

Even tackles all that gorgeous eye make up.


You won't believe what this will do for your skin. Seriously.
*please note: natural product, color may vary*
​
The mega power of coconut oil and shea butter, the circulatory power of caffeine and cinnamon, the antioxidant power of Egyptian Carrot Seed Oil and gentle exfoliators of coffee, epsom salt and brown sugar blended to remove the dead crap and immediately nourish new skin cells.
You will glow, baby!

Use 2-3 times a week and the words, "Holy Crap" will dominate your thoughts about your skin.

*please note: natural product, color may vary*
m o i s t u r i z e  &  r e p a i r
M a k e   M e   L o o k   Y o u n g e r ,   D a m m i t !
M a k e   M e  L o o k   L i k e    I   S l e p t ,   D a m m i t !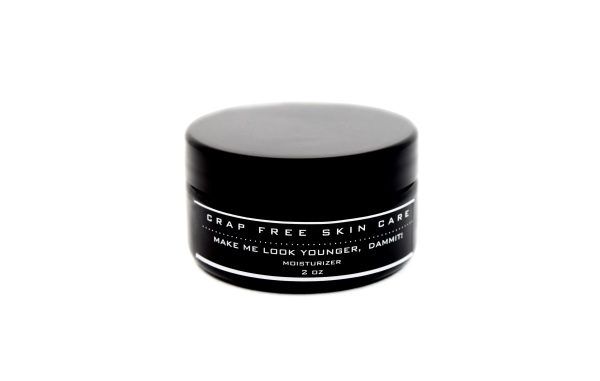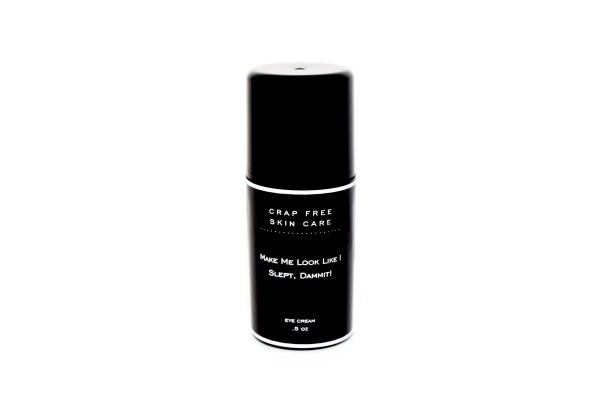 A luxurious blend of penetrating antioxidant powerhouses 
to combat the free radicals that contribute to the signs of aging; potent botanicals to improve circulation, firm sagging skin, improve overall skin tone and reduce wrinkles; exceptional moisturizers to keep skin hydrated and heal skin at its deepest levels for more youthful, healthy, glowing skin.​


*please note: natural product, color may vary*

​​

Bags, dark circles, dryness and crows feet have met their match.  

​This powerful combination of ingredients firm, moisturize, rebuild collagen, and improve circulation to greatly reduce dark circles, puffiness and the appearance of wrinkles.
*please note: natural product, color may vary*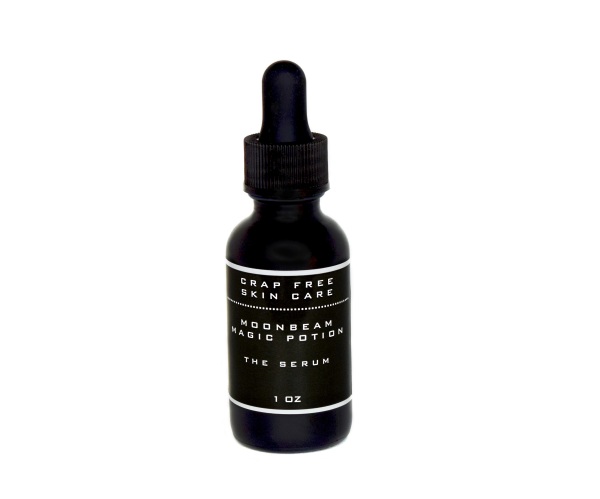 M o o n b e a m   M a g i c   P o t i o n
Yet another gift from the ancient Egyptians in their quest for the fountain of youth.  There's a reason why those thousands of years old mummies look so fabulous!  Sweet almond oil, moringa oil and Egyptian carrot seed oil infused with organic coffee provide the base for the ultimate serum.  Essential oils of jasmine, neroli, frankincense and myrrh are added to penetrate the skin with full blown anti-aging, wrinkle reducing, moisturizing power, within minutes of applying. With regular use at bedtime, Moonbeam Magic Potion continues to improve every aspect of the skin at a cellular level.
*please note: natural product, color may vary*​​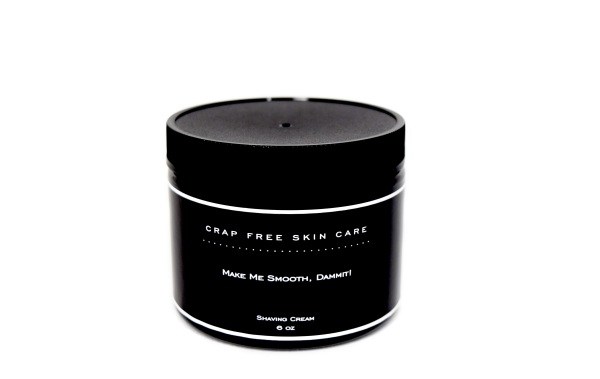 M a k e   M e   S m o o t h ,  D a m m i t !
Say, "Good Bye" to razor burn, ingrown hairs and dry skin.

 A nourishing blend of shea butter, nourishing oils and essential oils, whipped to creamy perfection, to provide  a smooth, close shave that improves circulation and leaves skin soft and healthy.

Peppermint oil and rosemary oil are not only potent antioxidants, they are aromatheraputic.

 They wake you up and stimulate your brain, kinda a big deal in the morning.
​​​
 F B o m b s  ( f o r  t h e  b a t h )
by Stylin' Soapworks
Gorgeous, organic body soaps specifically designed to cleanse, moisturize, soothe, and nourish your skin. Luscious, rich lather is infused with the finest essential oils, transporting your senses and rejuvenating your soul.
The "Stylin' Soaps" custom, long-lasting, clean rinsing, residue free Crap Free Skin Care exclusive formula, was developed with organic oils, plant butters and sublimely scented with beneficial essential oils with stunning, mica pigmented colors. 
A feast for your body and your eyes.
This is one of those times we wish there REALLY was such a thing as "smellivision."​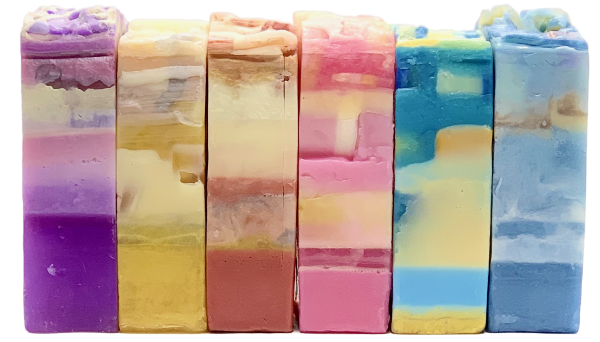 As with any skin care product, always do a test run.  As with any skin care product, discontinue use should irritation occur.
If you are pregnant, always consult with a physician before using any skin care product. 
DO NOT USE if you are allergic to ANY of the ingredients in the CRAP FREE SKIN CARE line. Please read ALL ingredients carefully.
Never use skin care products designed for adults on children.
CRAP FREE SKIN CARE assumes no liability or responsibility for the use of its products. Like don't eat it.

We also recommend that all skin care products and cosmetics, ours or anyone else's, over 6 months old, be thrown away.